Good Fats and Protein
Avocado Deviled Eggs:  Ok, so here is a recipe full of good fat and protein.  Perfect for me this week as I am full on into keto diet again – eating tons of veggies, protein, fruit and good fat…   This diet is pretty sustainable and healthy if done properly – the trick is that you have to do some prep work AND have tasty things to eat – and who doesn't like avocado and deviled eggs?  Hence – Avocado Deviled Eggs!
Ingredients
3 eggs
1 avocado
1 tsp cilantro
3 tsp lime juice
1 tsp red onion chopped fine
pinch salt and pepper
chili or paprika to taste
Directions
ok for the yummy Avocado Deviled Eggs – it is pretty simple:
Cut the hard boiled eggs in half and take out yolk.  Mash the yolks and 1 avocado together and add 1 tsp finely chopped cilantro, lime juice, onion and salt and pepper.  Whip together – you can even use a hand blender on whip to get it nice and smooth – then place by the spoonful into the 6 egg halves.  Sprinkle with chili or paprika.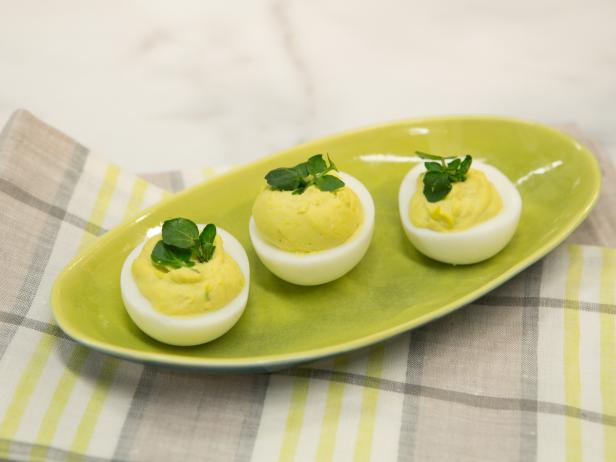 That's it – simple yet tasty as always!